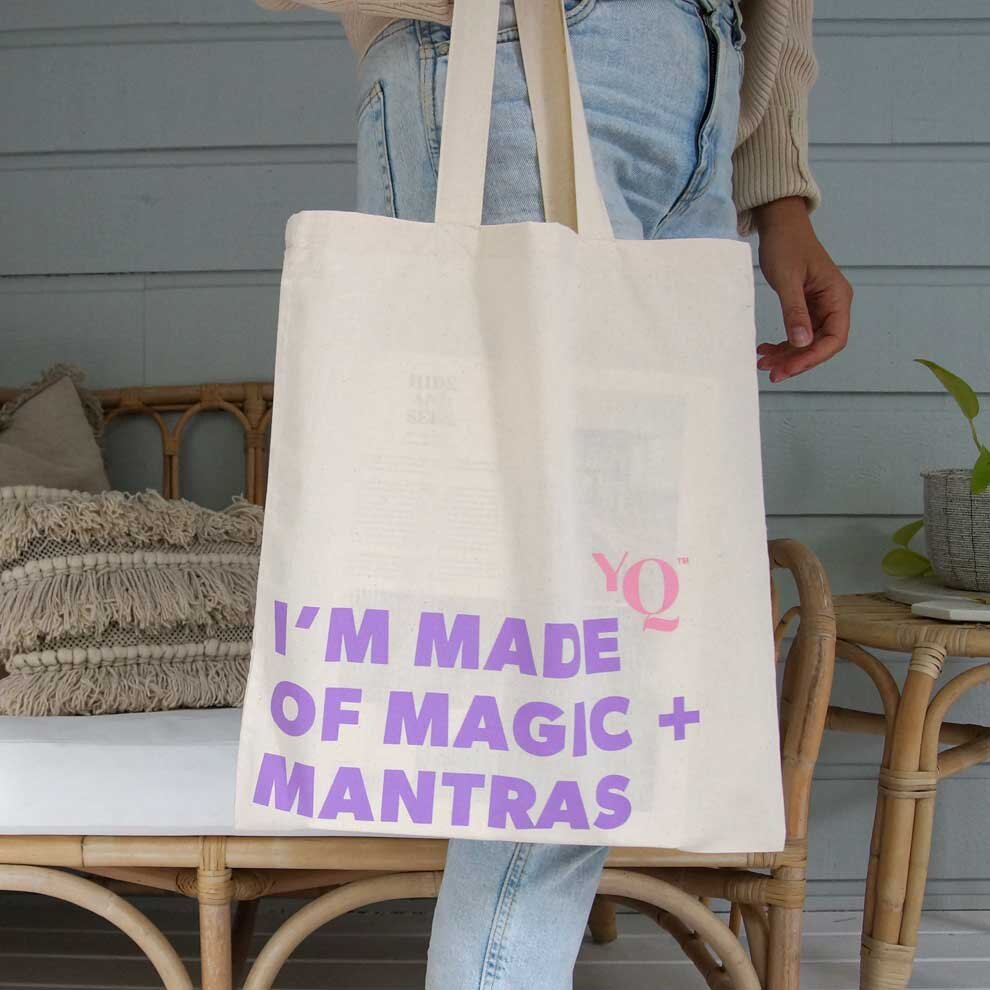 Magic + Mantras Tote
The wearer will set an intention each morning and carry a lot of magic wherever they go. 100% cotton, so I am good for you and mother earth.
Material: 100% Raw Cotton flat fabric traditional knitting using 20/1 yarns. Natural colour.
Specs: Measurements: 40 cm height x 37 cm width. Handle height 25 cm.