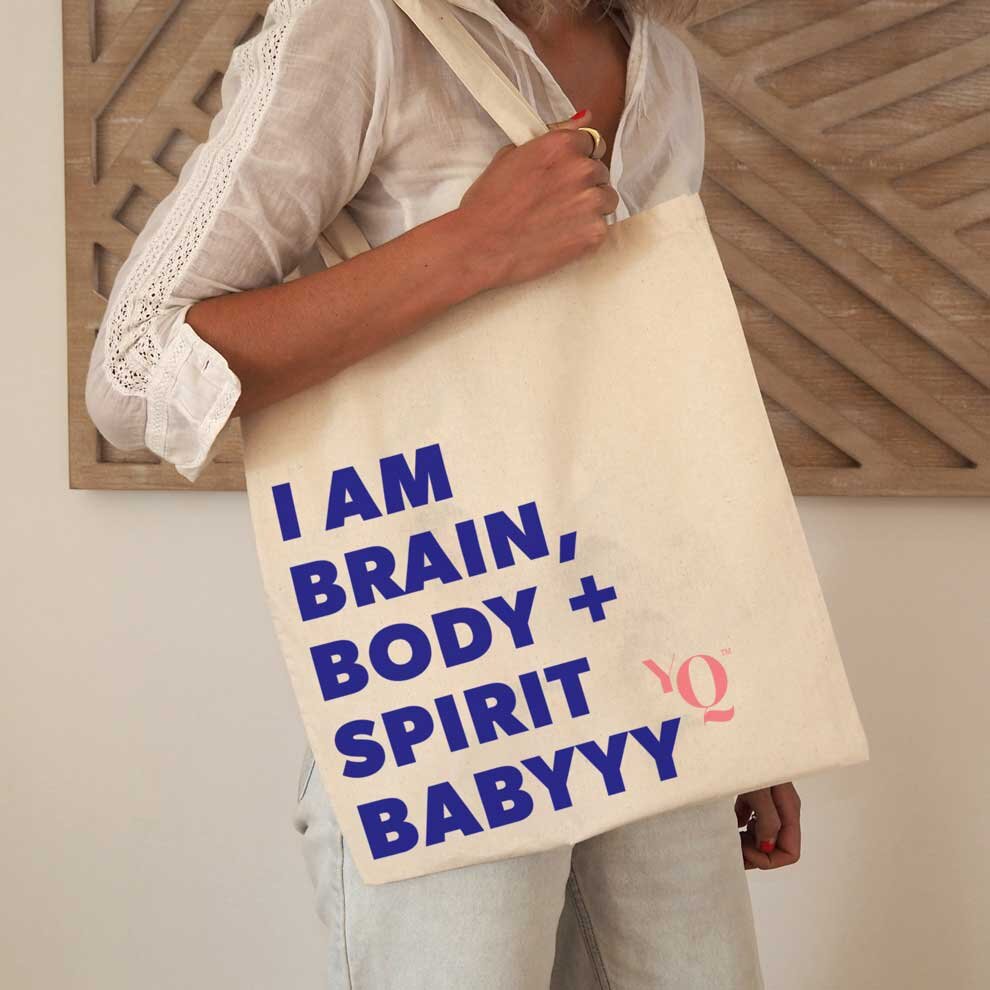 Brain, Body, Spirit Tote
Made for a high-vibes person on the move to remember they are whole, perfect and beautiful as they are. 100% cotton, so I am good for you and mama earth.
Material: 100% Raw Cotton flat fabric traditional knitting using 20/1 yarns. Natural colour.
Specs: Measurements: 40 cm height x 37 cm width. Handle height 25 cm.